Our volunteers are passionate about their work and excited to help with different tasks around our facility. 
We make a commitment to our animal care volunteer interns and practicum students, providing them with an intensive learning experience while also maintaining a safe and responsible environment for the animals we care for.
Many of our full-time staff began with us as volunteers.

Because of the nature of our work, we are unable to accept volunteers for short periods of time.

Individuals who can commit to the organization long term and are willing to be trained can choose their volunteer schedule.
Because we have a small staff, we count on volunteers to help everything run smoothly—especially on busy days. IDC could not accomplish all that we do without the remarkable contribution of time, effort, and love of our volunteers. 
Activities that volunteers do include:
Gardening around the property
Helping with office maintenance
Assisting our customers in the gift shop

The reward you get from being a volunteer at IDC cannot be put into words. I have been a volunteer for 13 years and I'm never leaving! It's the happiest place on earth!"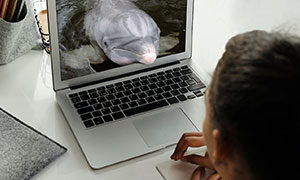 Virtual Dolphin Visits! Bringing the joy of spending time with the IDC dolphin pod to you. 
[lightframe shortname="islanddolphincare" fallback="simple" full_items="yes" class="fh-button-outline-white fh-icon–cal fh-shape–round"]See Options[/lightframe]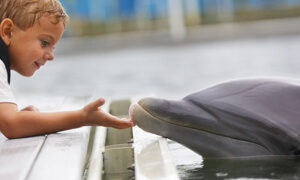 Support our dolphin family and our programs by making a donation.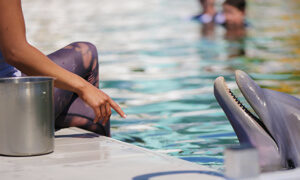 You can make a real positive impact just by leaving us a review.

Due to COVID, IDC is unavailable for in-person visitors. Virtual visits are available. Please email danielle@idckeylargo.org to reserve yours.
Mon-Fri 8AM-5PM
Sat-Sun 10AM-4PM