Our 5-day animal-assisted therapy program offers the experience of a lifetime.
We have seen breakthroughs that many families have been waiting for years to achieve.
Our sessions take place both in the water and in our therapy rooms and are customized for each family.
Our 5-day therapy is designed for families with a child or adult who has a special need, illness, or circumstance.
Daily activity-driven session with your private therapy team
Daily in-water or dock session with your team and a dolphin
Gain new strategies & therapeutic tools
We are happy to answer any questions you might have about your 5-day therapy experience
Learn more about the other therapy programs that Island Dolphin Care has to offer.

We all left crying from experiencing so much love and hope. The compassion that the staff provided felt real, like they were a part of our family."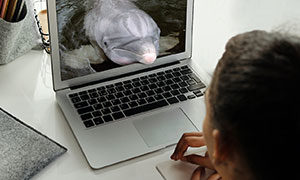 Virtual Dolphin Visits! Bringing the joy of spending time with the IDC dolphin pod to you.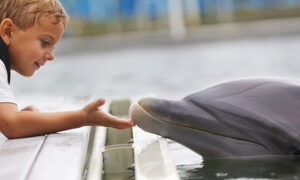 Support our dolphin family and our programs by making a donation.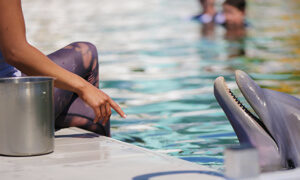 You can make a real positive impact just by leaving us a review.

Due to COVID, IDC is unavailable for in-person visitors. Virtual visits are available. Please email danielle@idckeylargo.org to reserve yours.
Mon-Fri 8AM-5PM
Sat-Sun 10AM-4PM