In our one-day and half-day programs, groups spend an exciting day with our staff learning about dolphins.
They take a visit to our touch tank for a hands-on experience with some of the smaller creatures found in the waters of South Florida. 
Joe DiMaggio Hospital 

Florida Hemophilia Association, Diabetes, Oncology, and Rheumatoid Arthritis 

Veteran organizations 
Jackson Memorial Hospital 

Nicklaus Children's Hospital

Easter Seals

ESE Classes, school and rehab facilities 

Children and adults in distress 
Our Group Therapy programs are designed for groups of families or organizations that include children or adults who have special needs or illnesses.
Dolphin swim and therapeutic activity
Therapeutic play from the dock
Therapeutic activity session
Prices will vary based on the needs of the program and length of the session.Contact us to create your customized individual, group, or family dream experience!
We are happy to answer any questions you might have about our Group Therapy programs.
Learn more about the other therapy programs that Island Dolphin Care has to offer.

Getting up close & personal with these beautiful, gentle creatures is an experience I thought I could only dream about – I am still awestruck!"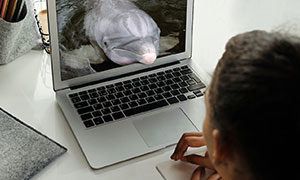 Virtual Dolphin Visits! Bringing the joy of spending time with the IDC dolphin pod to you.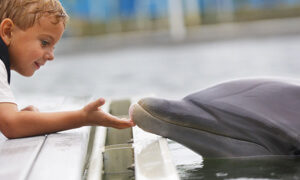 Support our dolphin family and our programs by making a donation. 
You can make a real positive impact just by leaving us a review.

Due to COVID, IDC is unavailable for in-person visitors. Virtual visits are available. Please email danielle@idckeylargo.org to reserve yours.
Mon-Fri 8AM-5PM
Sat-Sun 10AM-4PM