Relax and interact with our dolphins in a safe and supportive environment.
Island Dolphin Care created a therapeutic experience for men and women who have served or are currently serving in the military.
Meet Squirt and learn about how our programs are impacting the lives of veterans.
CBS "Tails of Valor" Episode 3
This program is designed for veterans, military personnel, caregivers, family members, and Gold Star spouses, children, and parents from all over the United States. Each program is tailored to meet the needs of the participants.
Education about our dolphins
Guided swim with our dolphins
Artistic relaxation session
Reduction in stress & related symptoms
NO COST – Donations Welcome
There is no cost for veterans to participate in our programs. Pleasecontact us to create your customized experience. 
Our veterans' therapies are customized to meet the needs of your group. Contact us so we can start planning your experience.
Learn more about the other therapy programs that Island Dolphin Care has to offer.

This is my first outing – to say I am grateful is an understatement."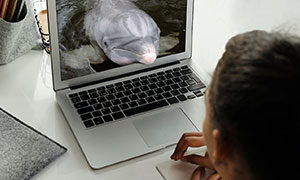 Virtual Dolphin Visits! Bringing the joy of spending time with the IDC dolphin pod to you. 
[lightframe shortname="islanddolphincare" fallback="simple" full_items="yes" class="fh-button-outline-white fh-icon–cal fh-shape–round"]See Options[/lightframe]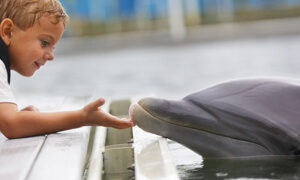 Support our dolphin family and our programs by making a donation.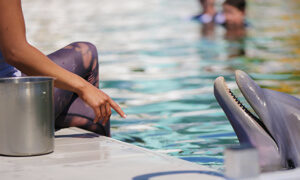 You can make a real positive impact just by leaving us a review.

Due to COVID, IDC is unavailable for in-person visitors. Virtual visits are available. Please email danielle@idckeylargo.org to reserve yours.
Mon-Fri 8AM-5PM
Sat-Sun 10AM-4PM