After over two years, Island Dolphin Care is thrilled to get back to doing what we love the most, bringing joy to our friends that are facing challenges through our day-long and week-long programs.
Island Dolphin Care is a not-for-profit organization seeking life-changing solutions for children and families with special needs as well as veterans living with PTSD. Funded entirely by grants, donors, and visitors, IDC is a place where people facing challenges come to experience joy and thrive!
8 bottlenose dolphins call Island Dolphin Care home and could not survive on their own. We are responsible for providing lifelong care to our dolphin family and strive daily to ensure they have the best life possible.
Our goal is to provide unique and personalized animal-assisted therapy for people with special needs or challenges, and their families, allowing them to maximize their strengths and achieve their goals.
Check out all of the unique experiences that IDC offers including our NEW Splash & Giggle Program – Assisted Swim for Ages 3-6.
Ways You Can Support Island Dolphin Care's Mission
When our clients experience our programs, they experience an escape from the challenges of their everyday lives – bringing joy and encouragement to people who need it most. Island Dolphin Care relies on your support to continue creating Joy. Here's how you can help: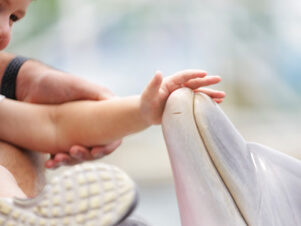 Our animal-assisted therapy programs are tailored to each individual and their unique needs and combine indoor activities with in-water interactions with our family of dolphins.
Funding can be scarce to support the work we do, which is why we depend so much on individual donors to continue our mission.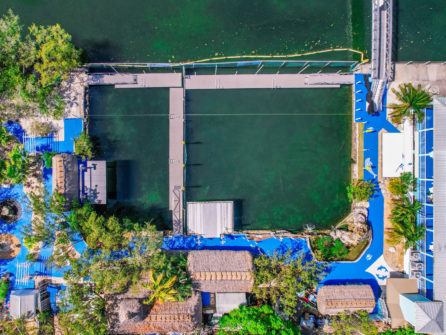 Perhaps one of the best ways to fully understand our mission and vision is to meet us in person.
Contact us with your questions about our programs, dolphins, and conservation efforts.

One of the most incredible family bonding experiences you will ever experience"

Mon. – Thurs.: 11:30am & 2:30pm
Fri. – Sun.: Call for times
Mon-Fri 8AM-5PM
Sat-Sun 10AM-4PM