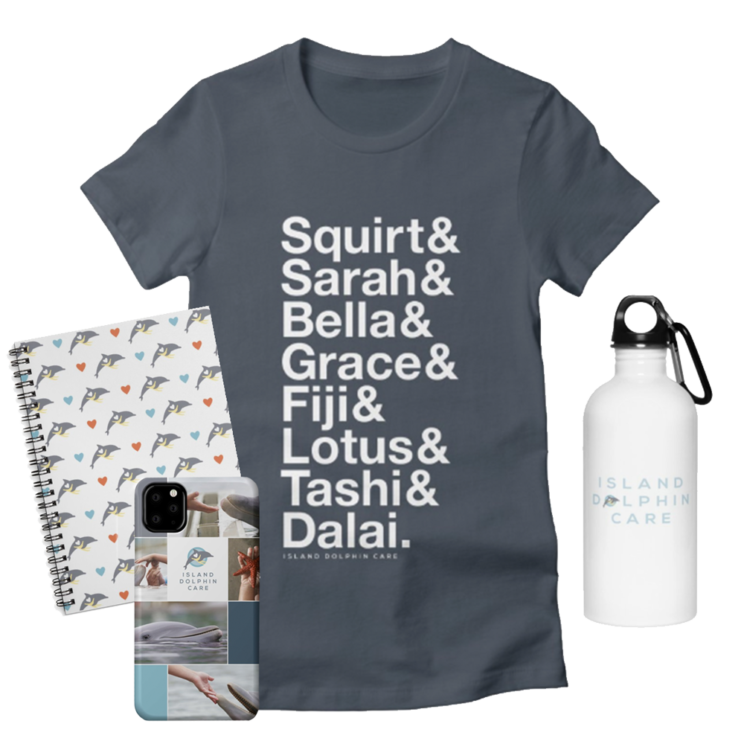 Every purchase in our online shop supports IDC's mission and programs.
For onsite inventory call 305-451-5884
Purchase a gift card for any monetary amount, and recipients can redeem for any of our offerings.There is no expiration date!
Dolphin Experience Gift Certificates
Purchase a gift certificate to be redeemed on a specific offering! Purchasing a gift certificate does not constitute a confirmed booking. Please contact us to make a reservation. 

We were just a couple of parents trying to give our children the best possible life and experiences and IDC definitely made that possible."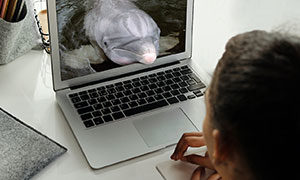 Virtual Dolphin Visits! Bringing the joy of spending time with the IDC dolphin pod to you.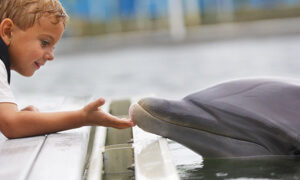 Support our dolphin family and our programs by making a donation.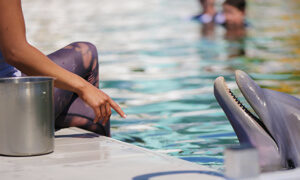 You can make a real positive impact just by leaving us a review.

Due to COVID, IDC is unavailable for in-person visitors. Virtual visits are available. Please email danielle@idckeylargo.org to reserve yours.
Mon-Fri 8AM-5PM
Sat-Sun 10AM-4PM