More than ever, it is our hope that, through our programs and experiences, people will join us to help provide the best resources for both people and dolphins alike. 
While respecting and seeking the best life possible for the dolphins in our care and their environment, our goal is to provide unique, animal-assisted motivational and educational programs for children and adults with special needs and abilities and their families and caregivers. for those facing life's inexplicable challenges
participants to FIND MEANING in those challenges, while defining strengths in character
and tenacity necessary to move beyond daily obstacles
Planning for a Better Tomorrow Our dolphins live in an imperfect situation that we are actively
We provide our dolphin family with a
Our ultimate goal is to find a larger, more
where our dolphins can live their lives
The Island Dolphin Care Mission Statement To provide unique, animal-assisted (dolphin), motivational, and educational programs to children, adults with special needs, and their families and caregivers. Through interactive programs, education, and research, participants are inspired to value and respect marine mammals and their environment.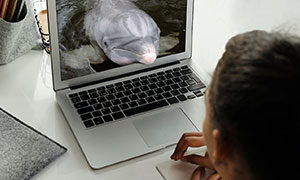 Virtual Dolphin Visits! Bringing the joy of spending time with the IDC dolphin pod to you. 
[lightframe shortname="islanddolphincare" fallback="simple" full_items="yes" class="fh-button-outline-white fh-icon–cal fh-shape–round"]See Options[/lightframe]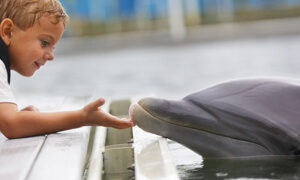 Support our dolphin family and our programs by making a donation.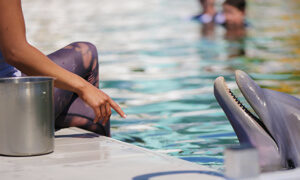 You can make a real positive impact just by leaving us a review.

Due to COVID, IDC is unavailable for in-person visitors. Virtual visits are available. Please email danielle@idckeylargo.org to reserve yours.
Mon-Fri 8AM-5PM
Sat-Sun 10AM-4PM