Educational marine science and veterinary medicine programs tailored to all grade and experience levels.
Marine Science 
Education Programs
On- and off-site programs for students of all ages from organizations, schools, and special groups. Instructors teach to the appropriate grade level to meet curriculum needs.
Education about dolphins and other marine mammals

Art activities, discovery labs, and dolphin observations

Learn about aquatic ecosystems, including mangroves and coral reefs

Lectures on conservation, ecosystem dynamics, and marine mammals

Hands-on experience with our invertebrate touch tank 
Invertebrate Touch Tank Lab

Animal Dissections

Ultimate Science Lab

Dolphin Anatomy Lab

Traveling Invertebrate Touch Tank (off-site)
Introduction to
Marine Mammal Medicine Course
Provides students the unique opportunity to gain hands-on experience in the veterinary care of Atlantic bottlenose dolphins at a managed care facility.
This week-long course is geared for college and graduate-level students who are studying or interested in veterinary medicine, veterinary technology, animal science, marine biology, or other animal-related field.
Daily hands-on learning experiences with Atlantic bottlenose dolphins

Lectures given by marine mammal veterinarian and animal care staff

Practical application of techniques and management tools

Small class sizes

Certificate awarded upon successful completion 
Daily ultrasonography and physical examinations

Animal training and husbandry skills

Diet preparation

Laboratory techniques, treatments, and medications

Collection, preparation, and interpretation of diagnostic samples 
Tuition $1,325 per person
(includes educational materials and nearby housing)
This application is open to current college or graduate-level students (and recent graduates)
Applications will only be considered once both survey and resume are received.
Winter I: January 6th – 11th

Spring Break I: March 2nd – 7th

Spring Break II: March 9th – 14th

Spring Break III: March 16th – 21st

Spring Break IV: March 23rd – 28th

Spring Break V: March 30th – April 4th
Courses begin on Monday and end at noon on Saturday. Students must arrive to Key Largo on Sunday in order to check in to our accommodations.
IDC has a variety of educational opportunities. 
We are happy to answer any questions you may have about the nature of our educational outreach programs.

'The opportunity to learn is beyond my greatest expectation! Best course I have ever taken!"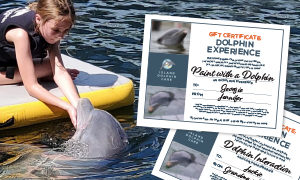 Give the gift of a Dolphin Experience Gift Certificate, or purchase a gift card for any amount!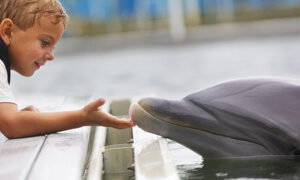 Support our dolphin family and our programs by making a donation.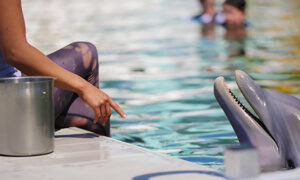 You can make a real positive impact just by leaving us a review.

Mon-Fri 8AM-5PM
Sat-Sun 10AM-4PM