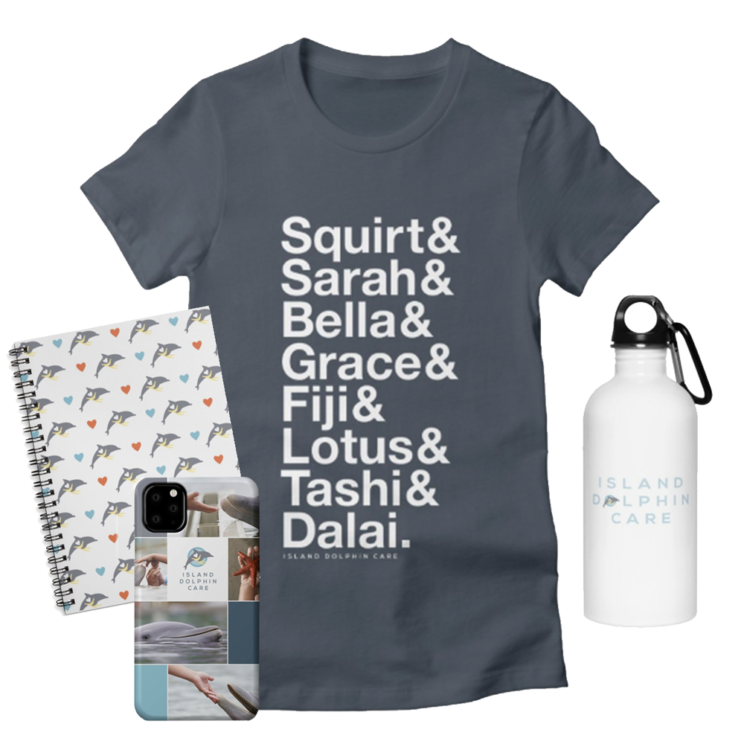 Every purchase in our online shop supports IDC's mission and programs.
For onsite inventory call 305-451-5884
Purchase a gift card for any monetary amount, and recipients can redeem for any of our offerings.There is no expiration date!
[lightframe shortname="islanddolphincare" fallback="simple" full_items="yes" view_item="142297″ class="fh-button-outline-blue fh-icon–cal fh-shape–round"]Purchase![/lightframe]
Dolphin Experience Gift Certificates
Purchase a gift certificate to be redeemed on a specific offering! Purchasing a gift certificate does not constitute a confirmed booking. Please contact us to make a reservation.
[lightframe shortname="islanddolphincare" fallback="simple" full_items="yes" view_item="193539″ class="fh-button-outline-blue fh-icon–cal fh-shape–round"]See Options[/lightframe]

We were just a couple of parents trying to give our children the best possible life and experiences and IDC definitely made that possible."

Mon. – Thurs.: 11:30am & 2:30pm
Fri. – Sun.: Call for times
Mon-Fri 8AM-5PM
Sat-Sun 10AM-4PM